A refreshing and aromatic twist on the classic martini. With just four ingredients this vanilla bean and rosewater vodka martini is as easy as it is delicious. Perfect for happy hour in a hurry!
This post is sponsored by Rodelle. As always, all thoughts and opinions are 100% my own. Thank you for supporting the brands that help make Browned Butter Blondie possible.
Say hello to my new favorite springtime cocktail…a vanilla bean and rosewater vodka martini. Need I say more?? This simple and delightfully refreshing recipe is as easy as it is delicious and is pretty much the answer to all of your springtime entertaining needs….uh, hello happy hour!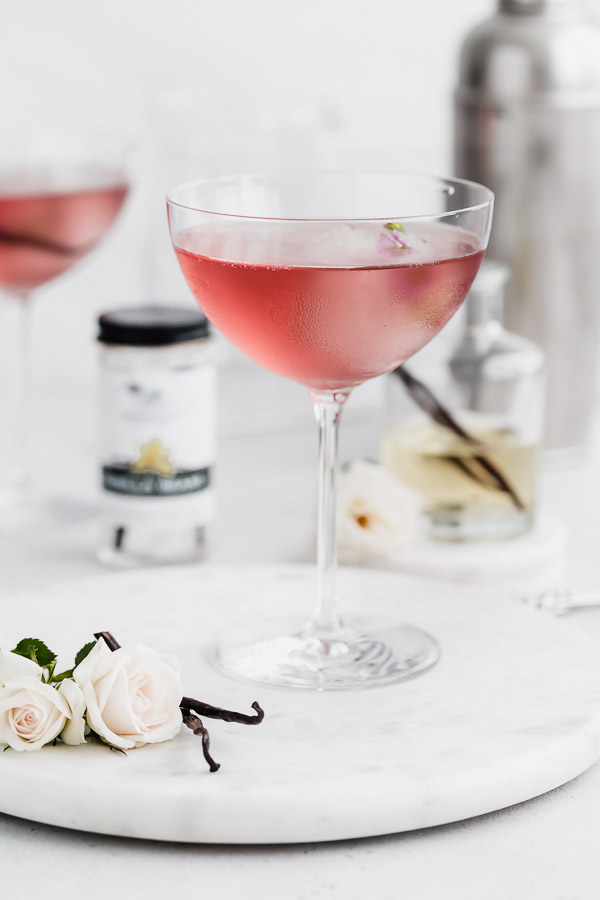 I love this cocktail for its bright and fragrant flavors that herald the beginning of spring. It's not only perfectly seasonal, but it's always a crowd pleaser. With just four simple ingredients this delicious twist on the classic martini is all you need for happy hour in a hurry. You can, and should, infuse your vodka with the vanilla beans in advance. Then, once the vodka is prepped, you can mix up this cocktail in mere minutes without a lot of fuss. I'll toast to that!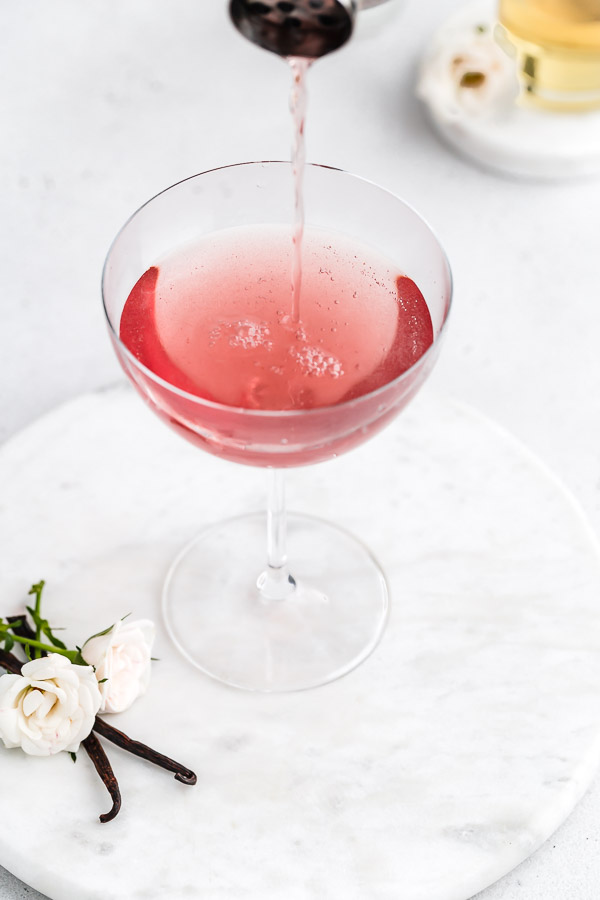 Since this pretty little cocktail contains just four ingredients, quality is everything. Rodelle's Gourmet Vanilla Beans are hand selected to ensure the highest quality. Each bean has a rich aroma and a smooth, creamy flavor that enhances the flavor of everything from cookies to cocktails. If you thought vanilla beans were just for baking…think again.
Infusing vodka with vanilla beans is a simple and delicious alternative to purchasing more pricey brand name flavored liquors. Making homemade vanilla bean infused vodka couldn't be easier. Follow the steps below or check out Rodelle's instructions here.

HOW TO MAKE HOMEMADE VANILLA INFUSED VODKA
Step 1: Add one pint of vodka to a glass bottle or carafe.
Step 2: Split a Rodelle Gourmet Vanilla Bean down the center of the bean.
Step 3: Drop the split vanilla bean into the bottle, cap, and shake.
Step 4: Allow the liquor to sit for 5 days for best results. Shake once more before removing the vanilla bean. Enjoy the infused vanilla vodka in any of your favorite cocktails.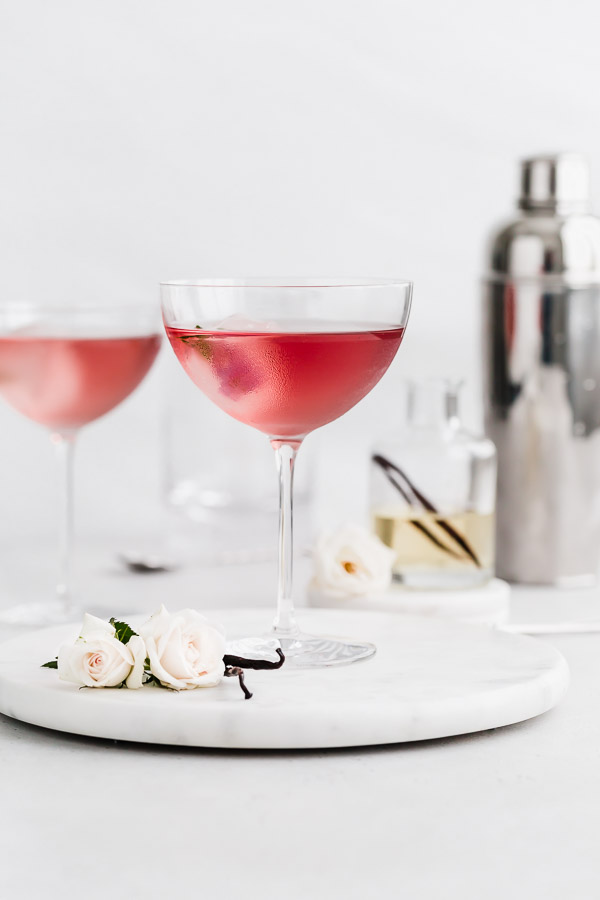 The vanilla bean infused vodka pairs perfectly with the floral and aromatic flavors of the rosewater and cassis liquor. The taste is so light and refreshing…perfect for a warm spring evening under sunny blue skies. It's the most delightful way to celebrate the first full weekend of daylight savings time…let's toast to that glorious extra hour of light we've been craving all winter long.
The recipe listed below serves one, but can easily be doubled or tripled for cocktails with friends. Cheers!