If you've been following along here for a bit, you know that my favorite part of any meal is dessert! Just in time for the big day, I've rounded up my ten best {like, the very best!} Thanksgiving desserts to wow your friends and family.  End your holiday meal on a sweet note with any of these show-stopping recipes. Most of these desserts can be made ahead for the perfect treat to serve at your own table or to tote along wherever you are enjoying Thanksgiving.
BROWN BUTTER CHOCOLATE PECAN TART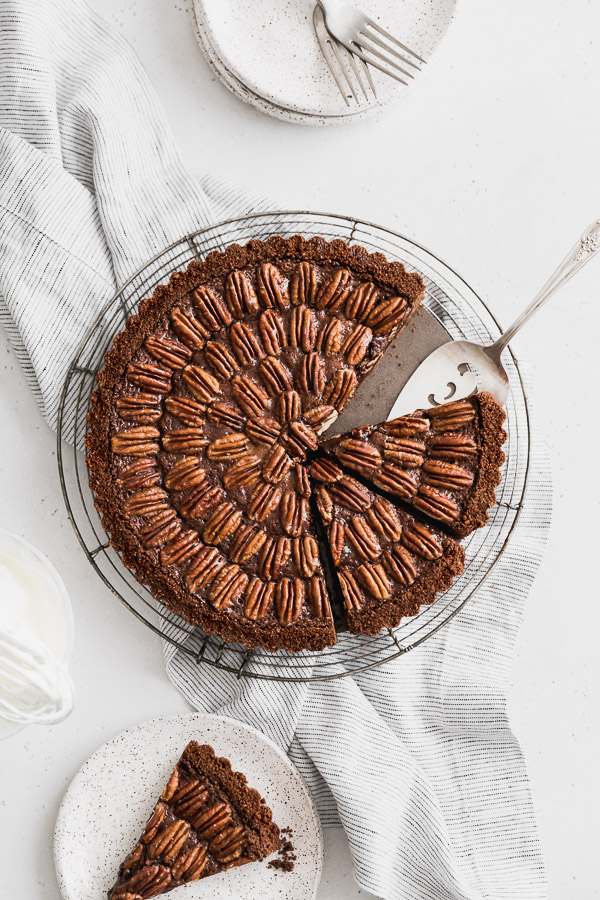 I have a feeling this brown butter chocolate pecan tart is going to become your new favorite Thanksgiving tradition. It's a breeze to make, tastes over the moon delicious, and it involves my two favorite things…brown butter and chocolate!

FLOURLESS MOLTEN CHOCOLATE CAKES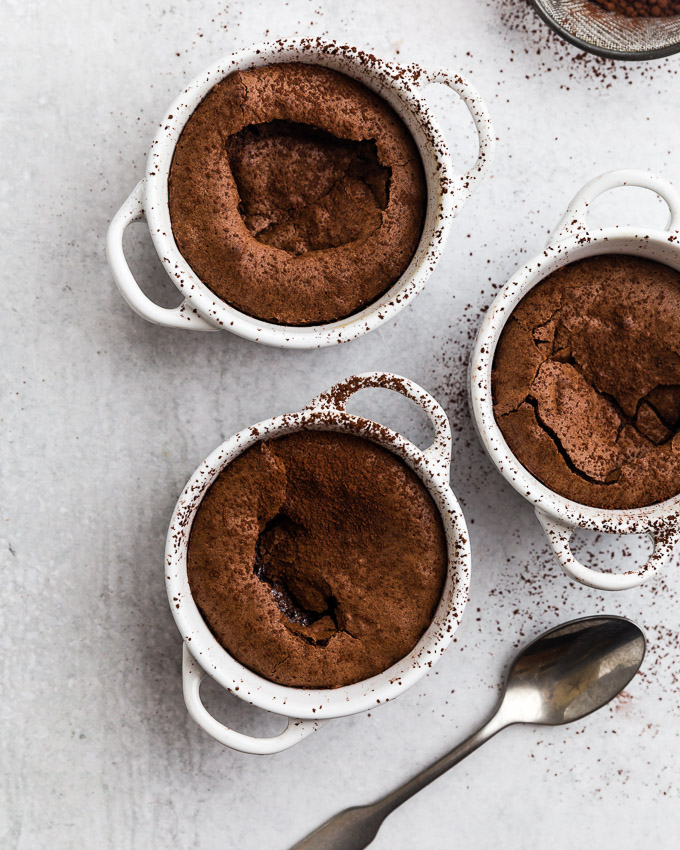 These rich and ultra chocolatey molten chocolate cakes come together in just minutes with simple ingredients you probably already have stashed away in your pantry. Chocolate always has a place at my holiday dessert buffet and these naturally gluten free, individual cakes are the perfect chocolate lover's dessert with just the splurge factor that every holiday meal deserves.
ALMOND TOFFEE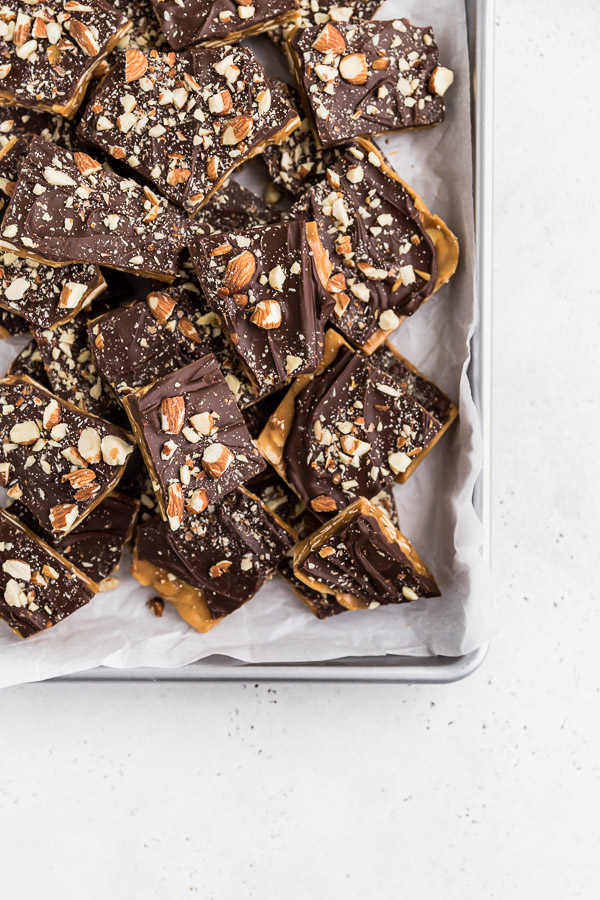 A rich, buttery toffee topped with dark chocolate and sprinkled with toasted almonds makes the most indulgent sweet-meets-salty dessert. Nothing says the holidays quite like a fresh batch of almond toffee to satisfy your sweet tooth after all that turkey and mashed potatoes. This irresistible treat can be made days ahead of time and makes the perfect holiday dessert or hostess gift.
CHOCOLATE HAZELNUT TART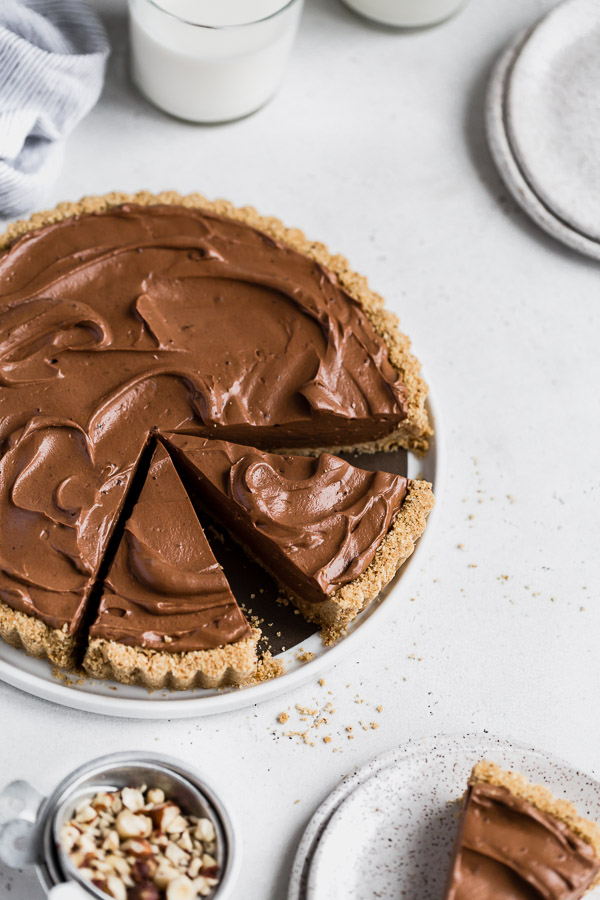 No Thanksgiving feast is complete without a stellar dessert and this is itttttt!!! This chocolate hazelnut tart is rich, ultra smooth, and perfectly sweet. And it gets major bonus points for being an almost no-bake dessert which means it won't compete for oven time on Thanksgiving day. Easy AND delicious?? That's my kind of dessert!
CHOCOLATE ESPRESSO CUPCAKES WITH SALTED CARAMEL BUTTERCREAM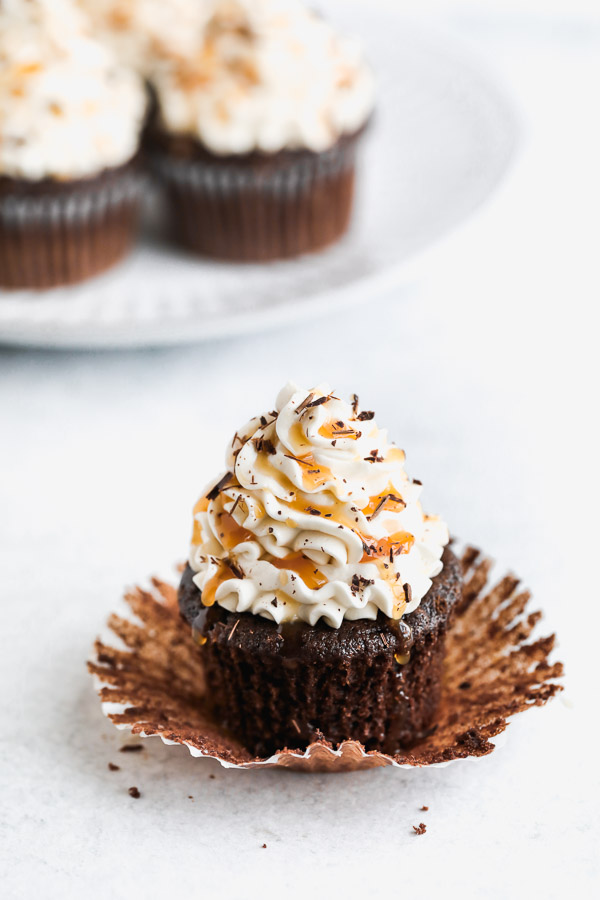 These cupcakes are an epic trifecta of chocolate, espresso and salted caramel in one seriously delicious dessert. No one will miss the pumpkin pie after one bite of these super decadent and simply irresistible cupcakes. The best part about these cupcakes, aside from how ridiculously good they are, is that they can be made a day or two ahead which means you can check dessert off your list before the big day.
BETTER THAN CRACK BARS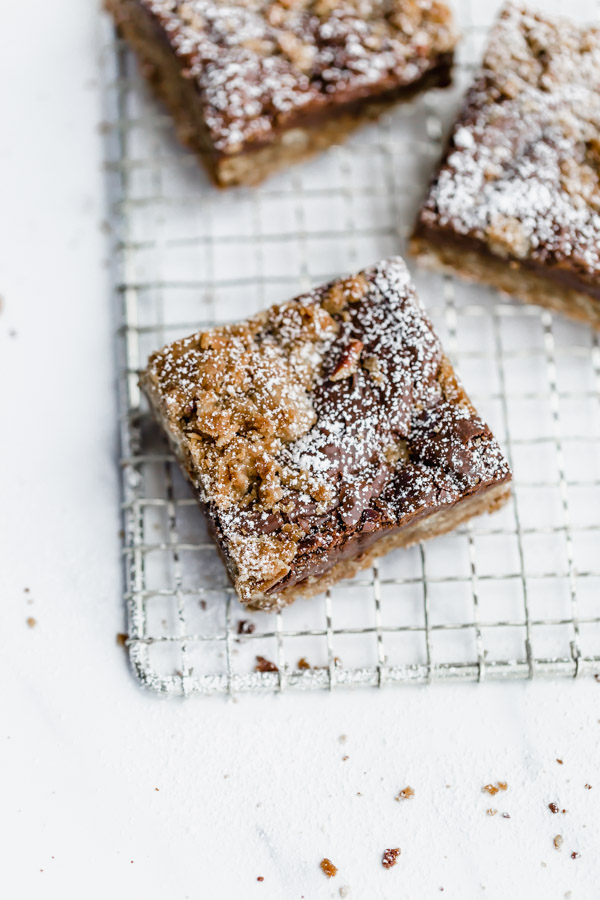 A heavenly mash up of fudgy brownie meets chewy cookie with a dash of chopped pecans and coconut flakes for good measure. These bars are super easy to make and perfect for noshing on late night after the sweet potato casserole is long gone. Pro tip: make two batches, they freeze beautifully!
CHEWY MAPLE SNICKERDOODLES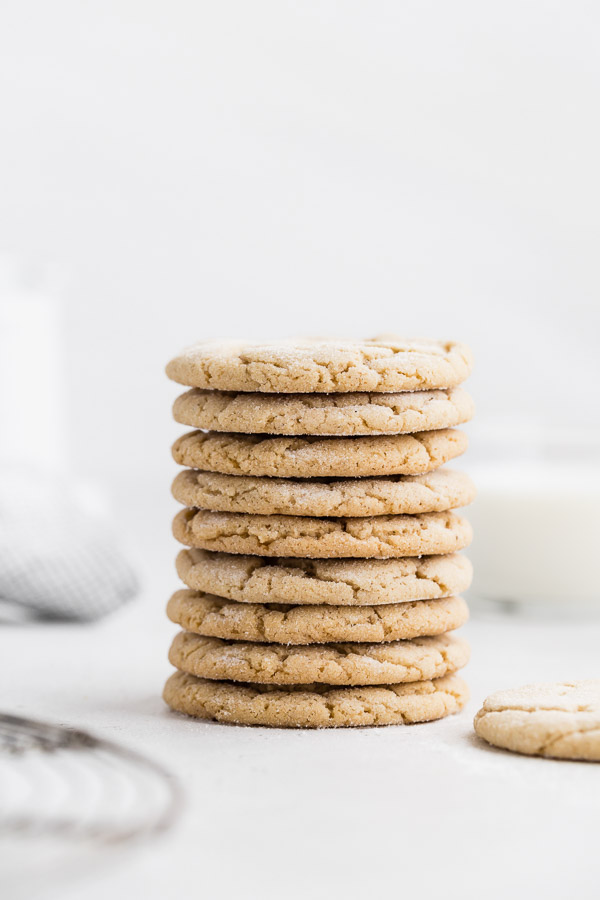 Soft and chewy with a hint of maple flavor and a sprinkle of sugar, these snickerdoodles are a cookie lover's dream. A simple twist on the classic cookie, these treats will be a big hit at the kiddie table!
GINGERBREAD BUNDT CAKE WITH MAPLE BOURBON GLAZE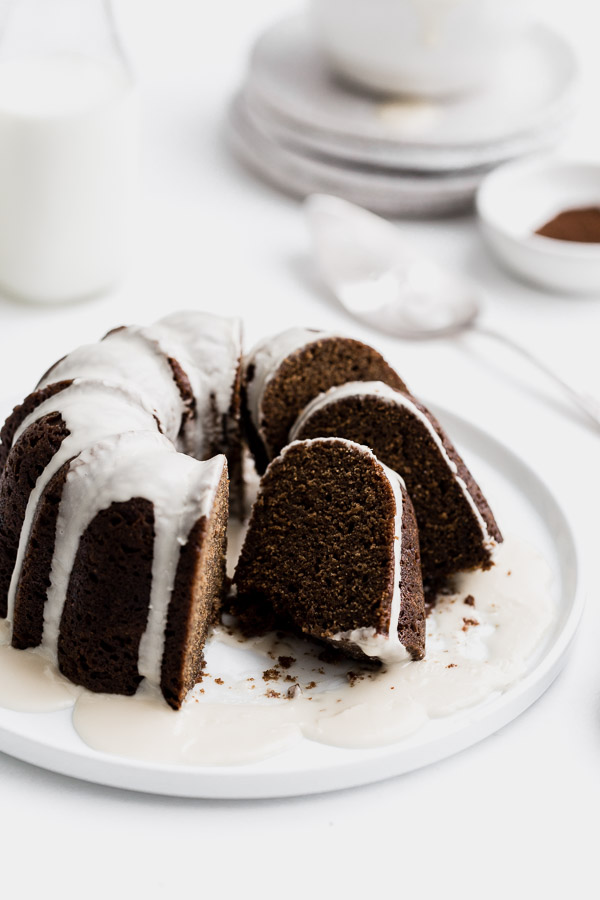 If you love gingerbread, this cake is for you! Bursting with warm, holiday flavors like nutmeg, cinnamon, ginger and cloves, this cake will make you wonder why you aren't making gingerbread all year long. And the maple bourbon glaze makes this a boozy cake everyone will want a slice of!!
BROWNED BUTTER CARAMEL APPLE BLONDIES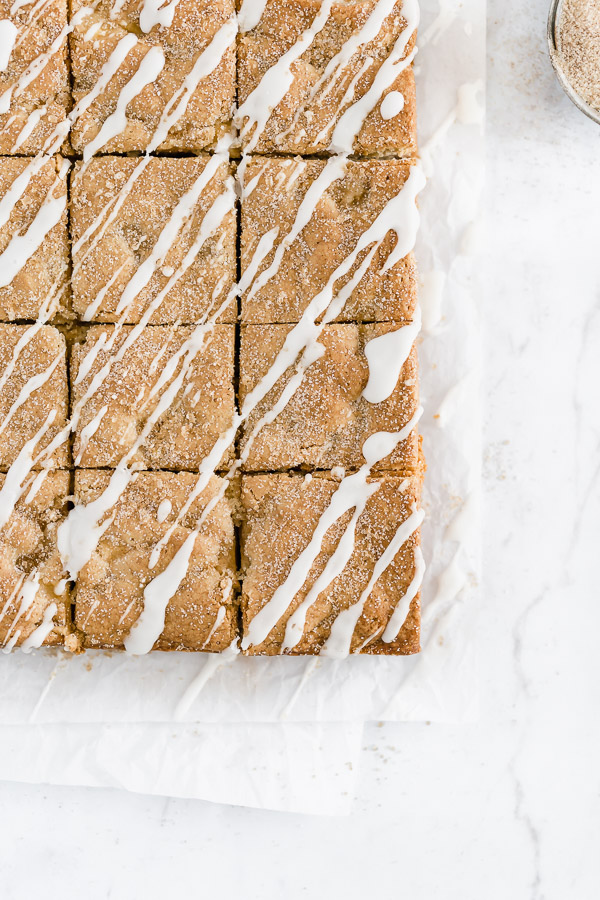 Thick and chewy brown butter caramel apple blondies should be at the tippy top of your holiday baking list! Dusted with cinnamon sugar and drizzled with vanilla glaze, these blondies are seriously next level. Wrap a few up in a goodie bag to go for your guests as they head out the door.
PUMPKIN CHEESECAKE WITH GINGERSNAP CRUST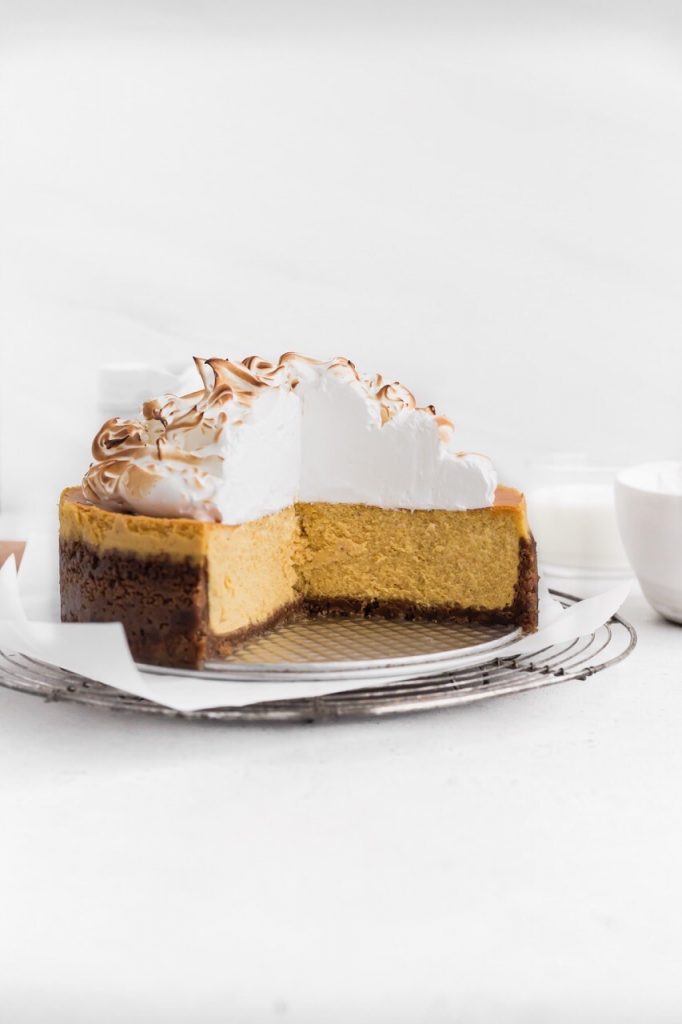 I may not be a fan of pumpkin pie, but give me a pumpkin cheesecake with gingersnap crust any day!! Perfectly spiced, light and creamy cheesecake layered on top of a crispy gingersnap crust makes the ultimate pumpkin dessert to serve at your Thanksgiving table. Add a mile high toasted meringue topping and you have yourself a real showstopper! Grab the recipe below and make it a day ahead for a fuss-free turkey day.
I hope you find a few new delicious desserts to make your Thanksgiving feast the most memorable ever. I can't wait to see what you whip up so be sure to tag @brownedbutterblondie on Instagram if you make any of the recipes from the blog.
Wishing you all kinds of happy this Thanksgiving. Hoping it's filled with good food, great company and all the dessert your foodie heart desires. Hugs and blondies from me to you!!