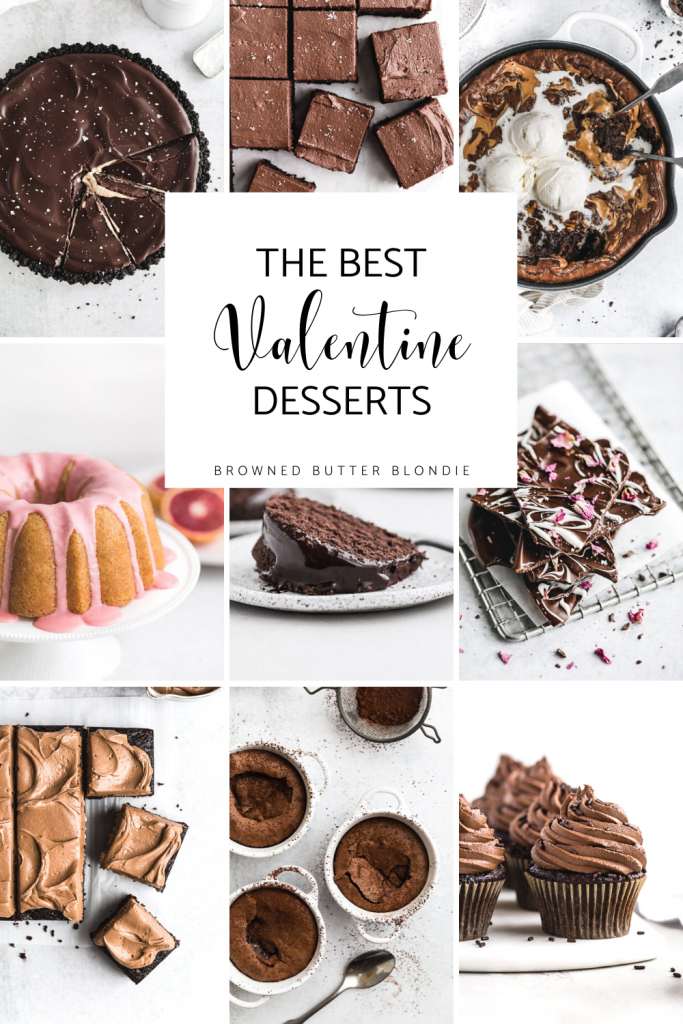 Hey sweet friends! I've rounded up the best Valentine's Day desserts to make for your loves this February 14th. Whether you're going out on the town with your galentines or having a cozy night in with your sweetie, there's a little something for everyone. From decadent chocolate frosted cakes to ultra fudgy brownies and pretty pink drizzled bundts, you'll fall head over heals in love with them all.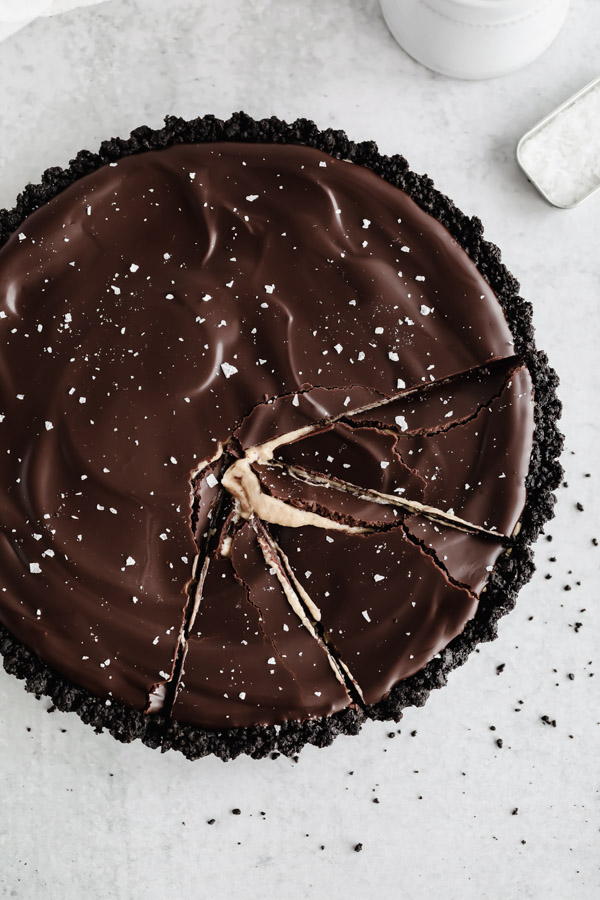 Pretty sure that chocolate and peanut butter is the way to anyone's heart. The perfect combination of salty and sweet, this simple almost no-bake tart is made with a crunchy chocolate cookie crust and a fluffy peanut butter filling. And don't even get me started on the dark chocolate ganache. Grab the recipe for a slice of heaven!
Gluten Free Double Chocolate Bundt Cake


If you know me, I'll be celebrating on February 14th with a double dose of chocolate. This chocolate lover's bundt cake is so easy to make and will impress your sweetheart from the very first bite. A rich and decadent chocolate cake dressed up with a simple chocolate ganache. It's perfectly elegant and you'll never even guess it's gluten free!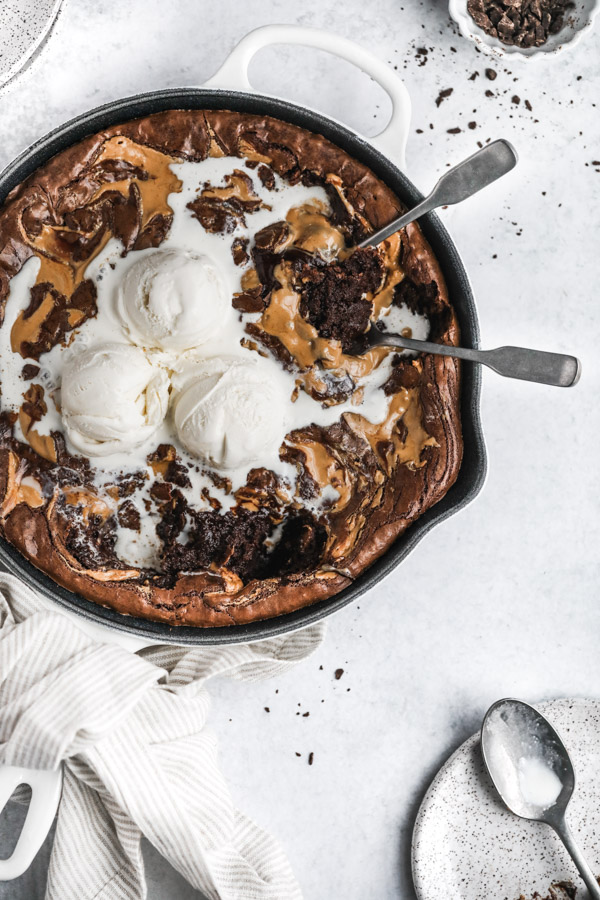 A rich, gooey dark chocolate brownie made in a skillet with a swirl of creamy, made from scratch peanut butter. Topped with vanilla ice cream this is one seriously swoon worthy dessert that is meant to be shared. Grab a spoon and dig in to this truly unforgettable dessert.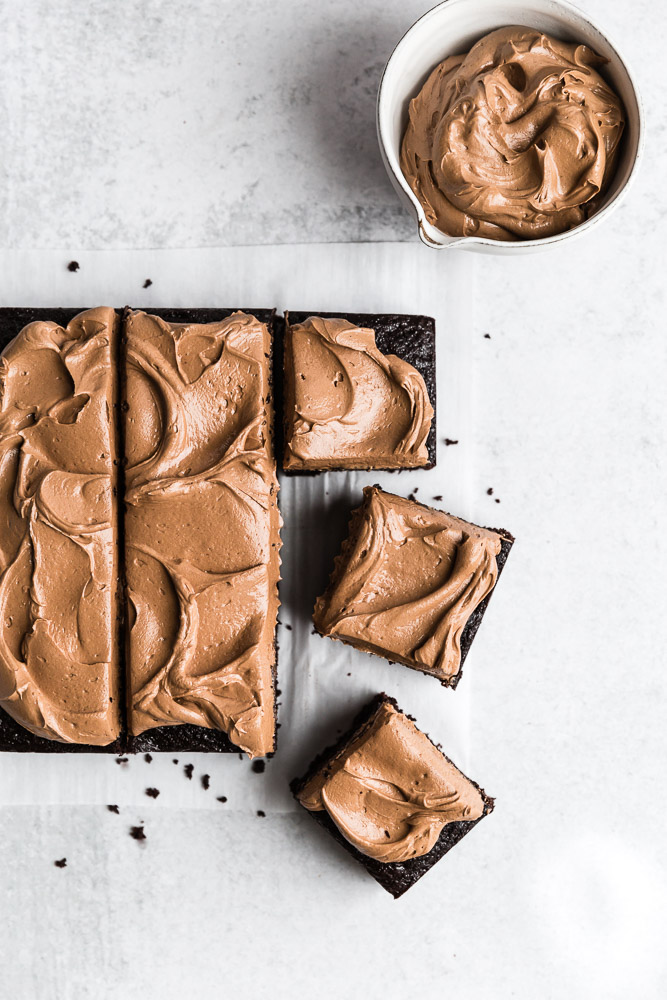 Looking for the very best dessert to end the night on a sweet note? Look no further than this extra dark chocolate snack cake. It's baked with a hint of espresso and topped with a silky smooth, rich chocolate buttercream. This cake bakes up in a hurry for a decadent dessert in no time. Trust me when I say it's the best thing evvverrrrr!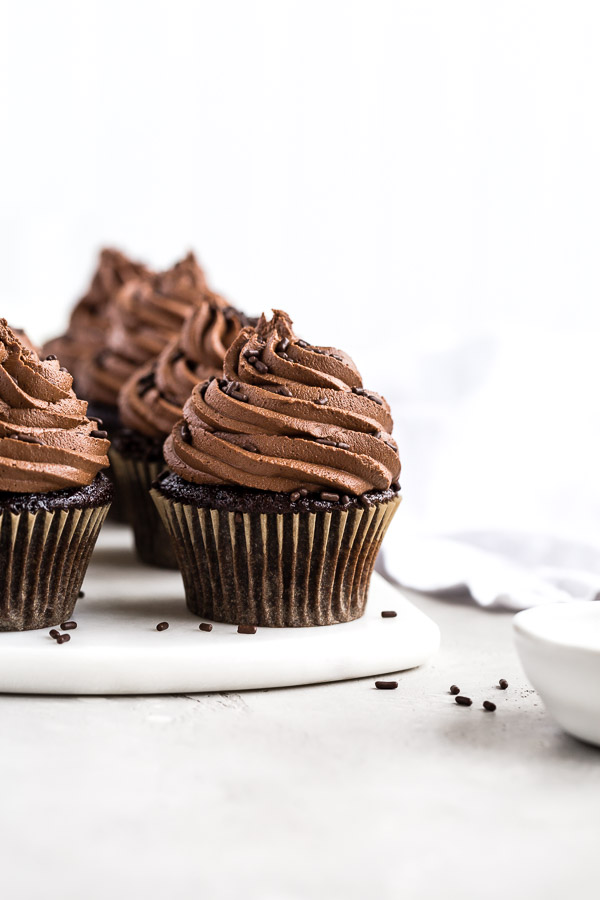 These devil's food cupcakes are just what cupid ordered for Valentine's Day. Is there any better combo than chocolate on chocolate? I think not. Treat your boo to a batch of these moist and tender cupcakes topped with swirls of rich chocolate buttercream. For an extra festive touch, top with candy hearts or pink and red sprinkles.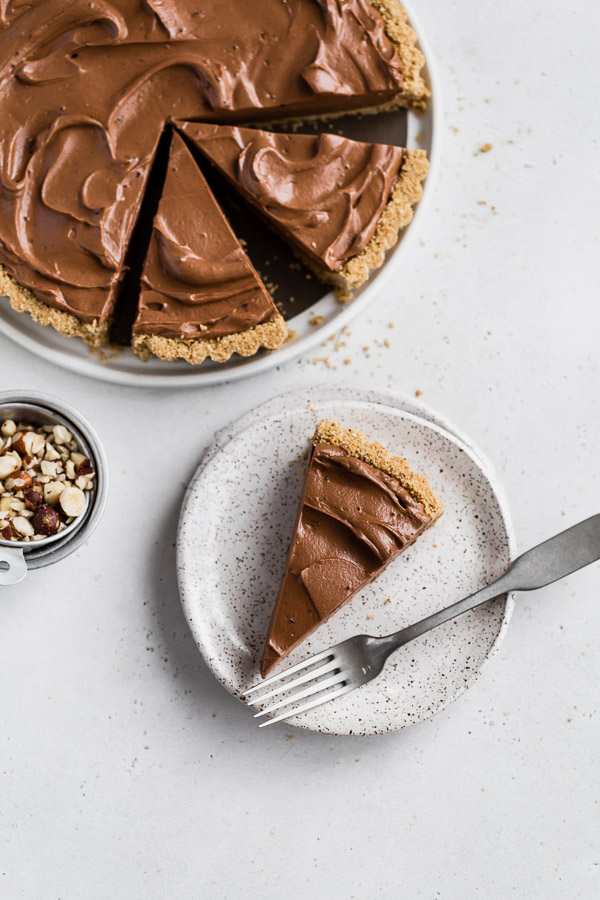 This chocolate hazelnut tart is the perfect way to say I love you. Made with a toasted hazelnut crust and a simple, light and creamy filling, this tart is unbelievably delicious. This almost no bake tart only looks fancy…it's so easy to make and almost too pretty to eat! Be sure to save room for a second slice.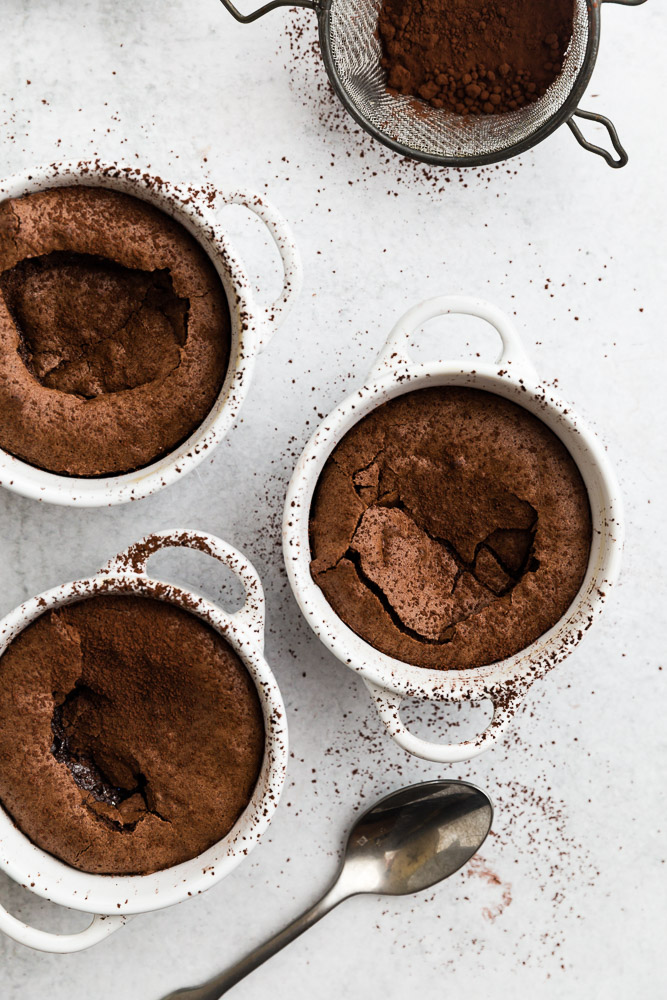 If you're in the mood for chocolate, this dessert is for you! Made in individual ramekins or coquettes, you don't even have to feel bad about not sharing. These crazy delicious molten chocolate cakes get major bonus points for being gluten free and ready in just minutes! This is the perfect last minute dessert that makes the perfect finale to a fancy dinner out.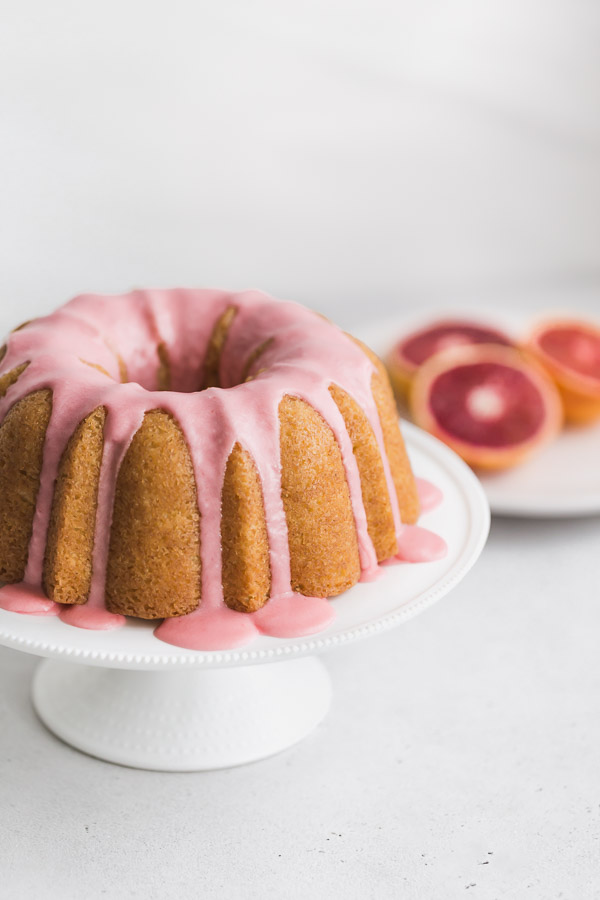 This blood orange bundt cake is the sweetest dessert around and it definitely falls into the "desserts to make for breakfast" category. If eating cake for breakfast on Vday is wrong, I don't want to be right. This light and tender cardamom bundt is drizzled with a tart blood orange glaze that is as pretty as it is delicious. I can't think of a more perfect way to share some love this Valentine's Day.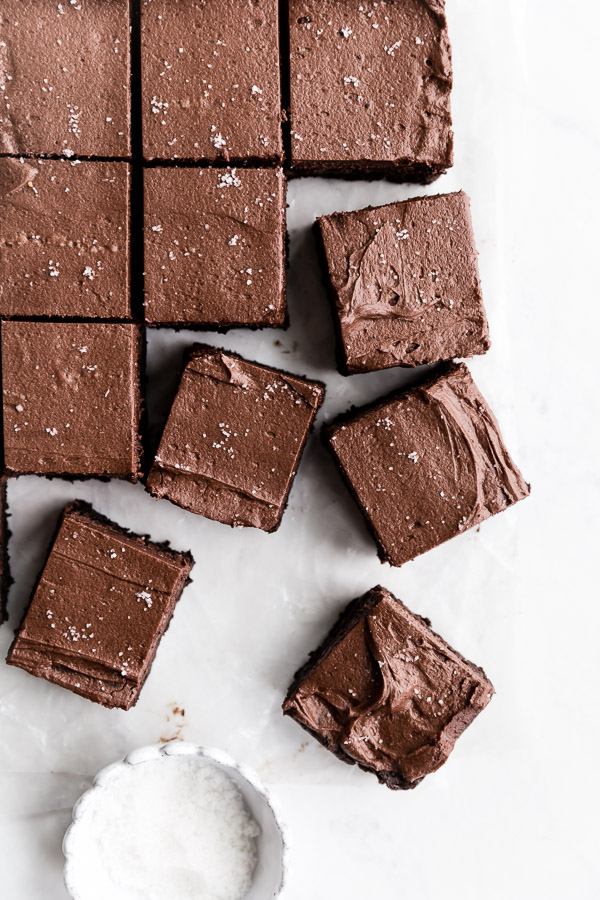 These frosted fudge brownies are sinfully delicious and make the perfect bite size treat for all of the chocolate lover's in your life! For a truly out of this world brownie don't forget a sprinkle of flakey sea salt on top!
Boxed Brownie Mousse Cake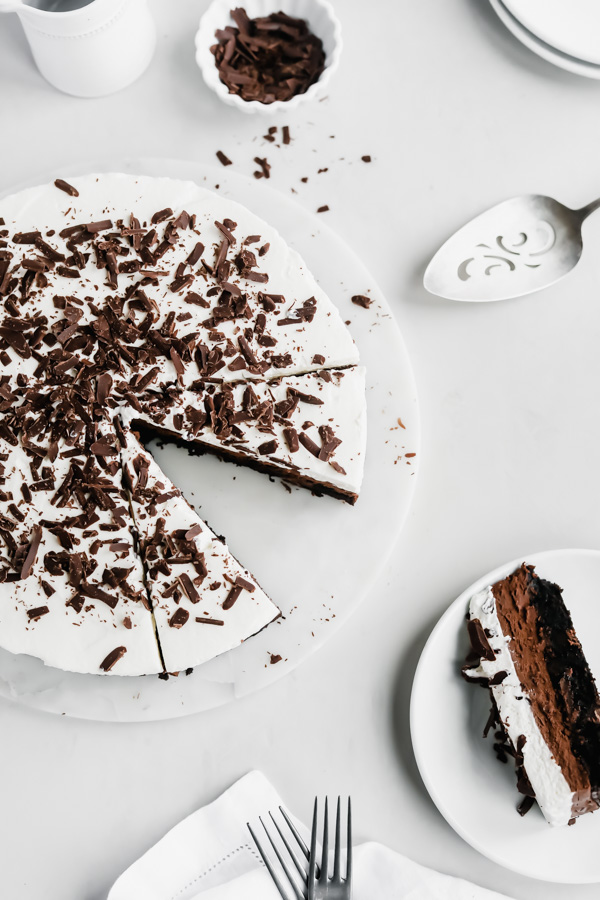 This three layer brownie mousse cake is the ultimate chocolate lover's dessert. A layer of rich chocolate mousse sandwiched between a thick, fudgy brownie and a cloud of freshly whipped cream. It's pure chocolate heaven and then some! Make this cake and your sweet tooth will thank you.
Marbled Chocolate Bark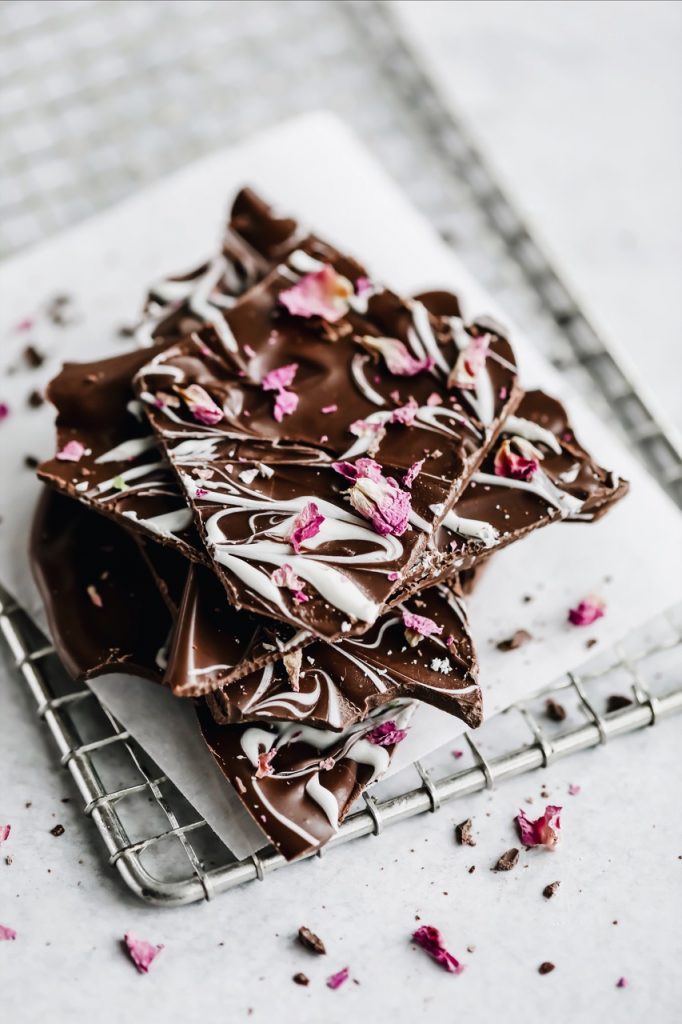 Skip the boxed chocolates this year and make this easy and delicious swirled chocolate bark instead. The perfect confection to give to friends, neighbors, and co-workers this Valentine's Day. Top with edible flowers or pink and red sprinkles for a festive touch!
Making this pretty as can be chocolate bark could not be easier. Simply line a baking sheet with parchment paper. Melt 12 ounces of 70% dark chocolate {use the good stuff!} and 4 ounces of white chocolate separately in bowls over a double boiler. Once melted and smooth, use an offset spatula to spread the dark chocolate evenly over the parchment lined baking sheet, until about 1/4 inch thick. Next, use a spoon to place dollops of the melted white chocolate randomly across the top of the dark chocolate. Use a toothpick to swirl the white chocolate and then place the cookie sheet in the refrigerator to set. Top with edible flowers or sprinkles before chilling. To serve, just break apart the chilled bark into pieces.
Hope you found a little something {or a lots of somethings} that you can't wait to share with your honeys this Valentine's Day. If you're like me and can't decide on just one, I say make a few and treat yourself. Be sure to follow along on Instagram where we are celebrating all things chocolate all month long!
XO