This post is sponsored by Crunch Pak. As always, all thoughts and opinions are my own. Thank you for supporting the brands that make Browned Butter Blondie possible.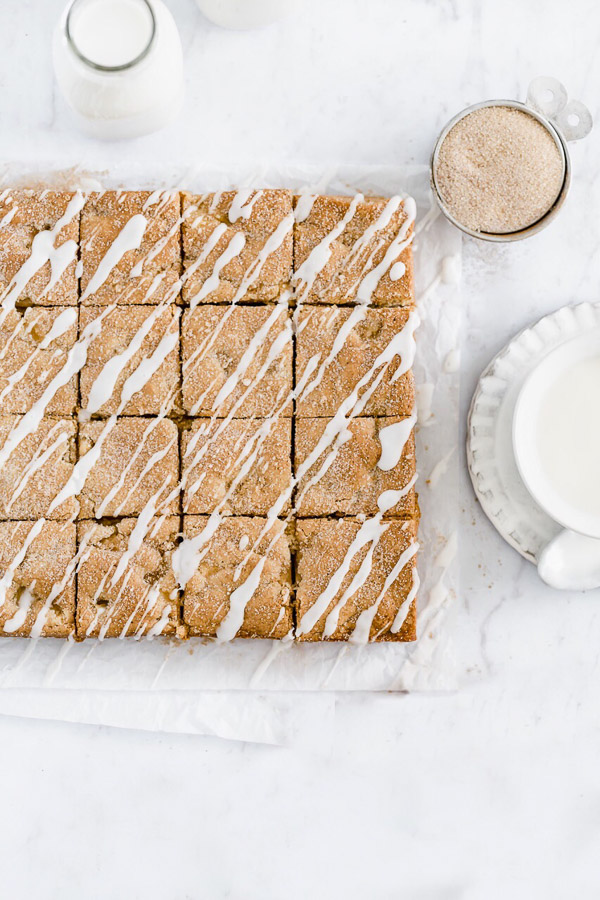 It's apple season and I for one could not be happier about it. There are so many things to love about apple season. Apple cider, apple pie, apple crisp. I adore a good apple dessert and these browned butter caramel apple blondies do not disappoint. I mean, browned butter and caramel apples together in one dessert is basically a dream come true!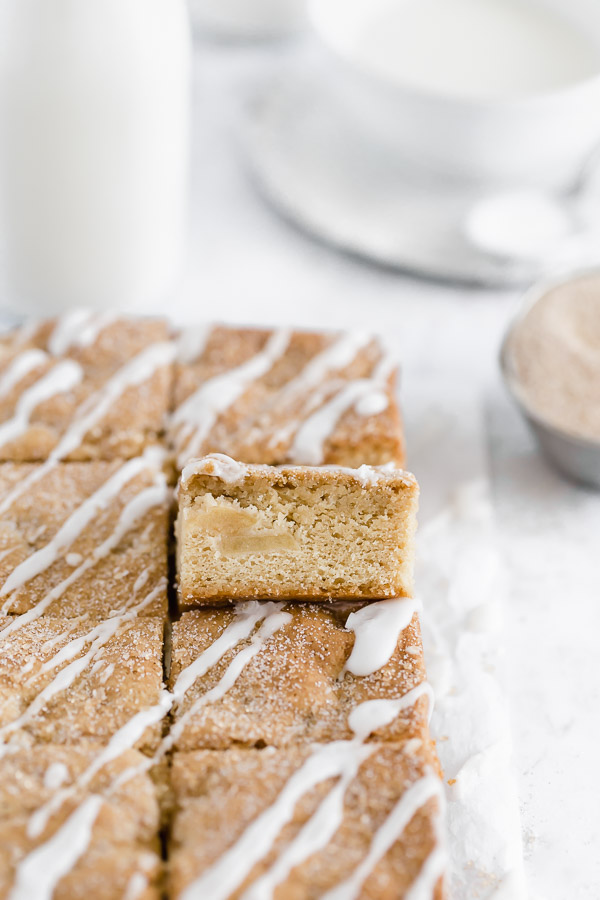 These caramel apple blondies are so moist and chock full of delicious apple flavor. Thanks to Crunch Pak's Organic Sliced Apples, I can whip up these blondies in mere minutes. Their pre-sliced apples are not only great for snacking on, but they make baking a breeze. Crunch Pak apples always taste great and you get that signature crunch with every bite. And because they are organic, I can trust that I'm getting pure, wholesome fruit every time.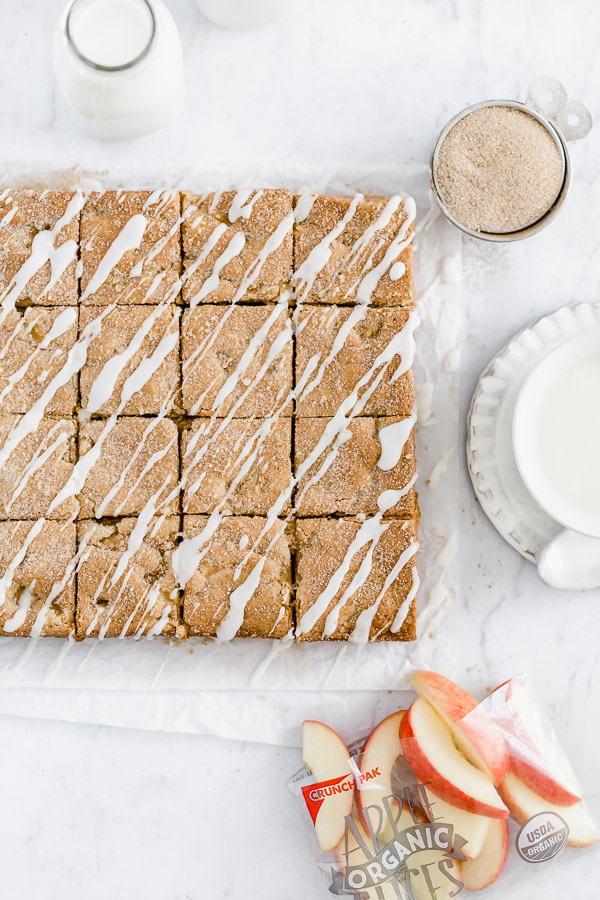 HOW TO MAKE CARAMEL APPLE BLONDIES
My favorite part about these blondies, aside from the fact that they taste like apple pie, is how ridiculously easy they are to make. No scooping or chilling the dough required. Music to my ears! To make these blondies, first we start by browning the butter until the milk solids are caramelized to perfection and it has a heavenly nutty aroma. Don't even think about skipping this step. This is where the magic happens and it's well worth the extra time. Browned butter makes everything SO good. And I mean everything! It really is a magical ingredient and it makes these blondies next level. Once you have successfully browned your butter, set it aside to cool while you chop up a few cups of Crunch Pak's Organic Sliced Apples.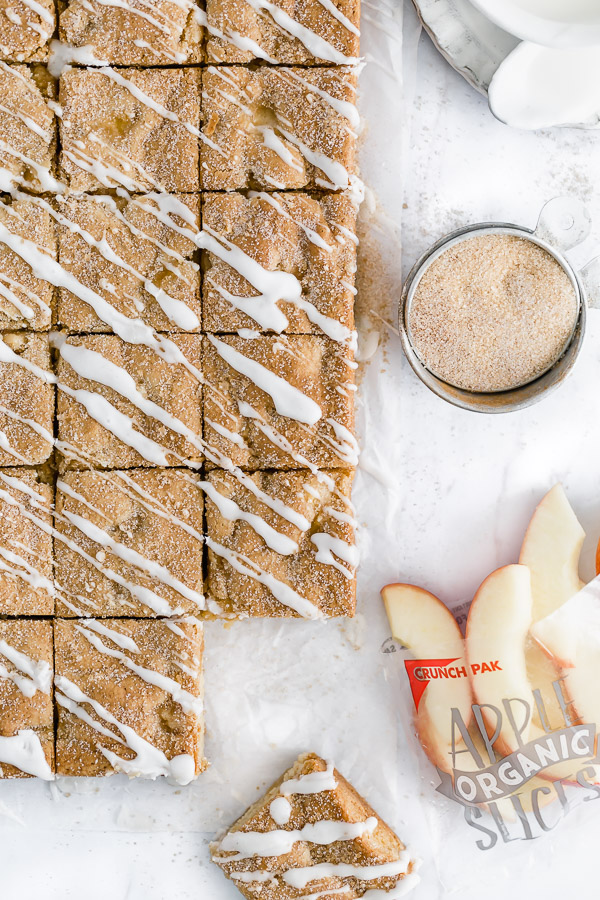 To make the caramel apples we simply combine the chopped apples with brown sugar, heavy cream, a dash of maple syrup, cinnamon and a touch more butter. More butter is better, right?? Once the apples are all bathed in brown sugar cinnamon deliciousness we mix all the ingredients together with flour and baking powder and pour the batter into a 9 x 13 inch baking dish. It's that easy. Bake at 350 degrees until golden brown and there you have it…caramel apple blondies are served!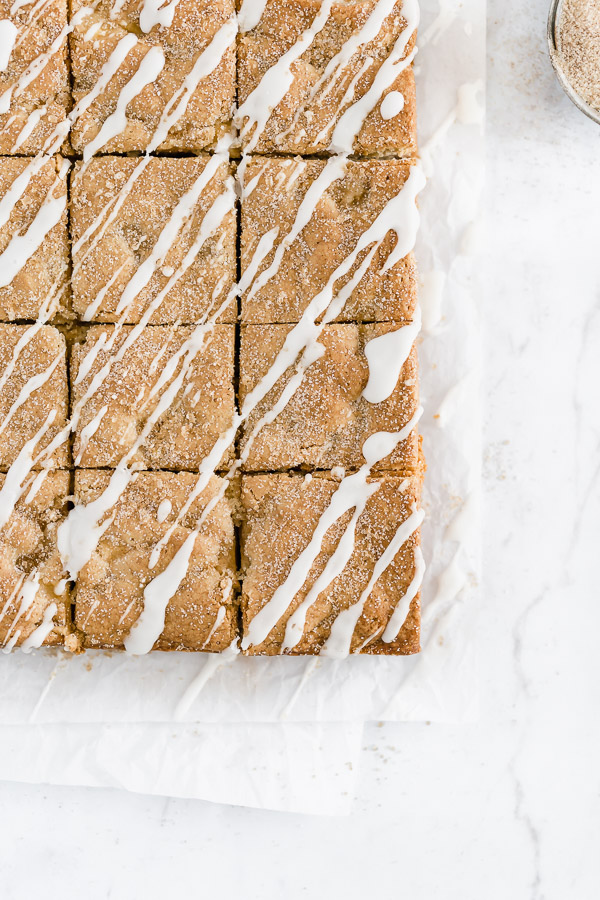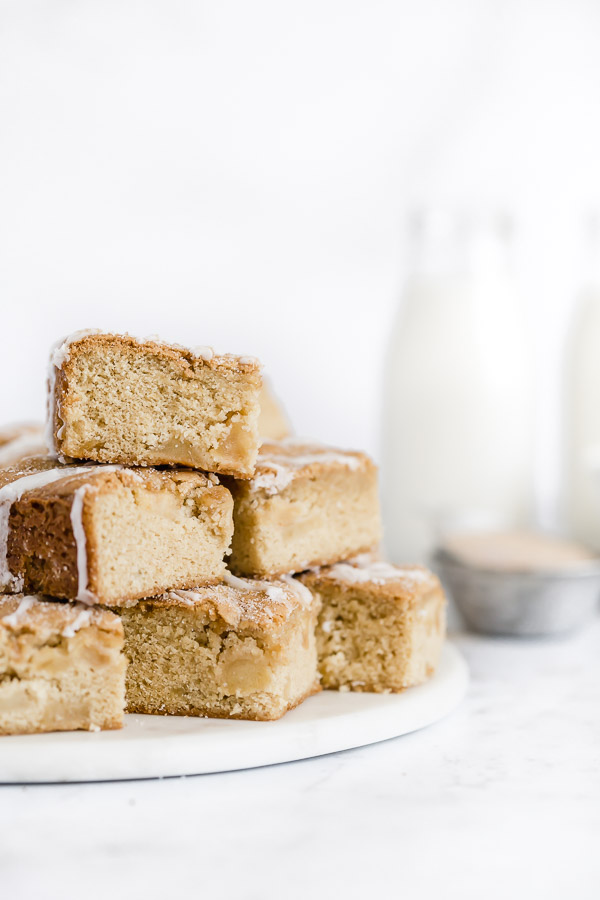 HOW TO MAKE THE BEST BLONDIES
Blondies are a one pan wonder that bake quickly and are always a crowd pleaser. Here's a few tips to make sure they are baked to perfection every time.
Measure your flour. No one likes a dry blondie so be sure to spoon and level your flour as you measure it. It also helps to "fluff" the flour with a spoon a bit before measuring as it can get packed down in the container or bag as it sits.
Cream the sugar and butter well. And then some. This step is not to be missed unless you want sad, deflated blondies that sink in the middle of the pan. Ugh, the worst! To prevent this, be sure you cool the browned butter back to room temperature and then mix it with the brown sugar on high speed for 5-6 minutes until the mixture is light and fluffy. The mixture will be pale in color.
Don't over mix your batter. I know I must sound like a broken record each time I remind you of this tip. But trust me, this tip is numero uno when it comes to perfectly baked blondies. Once you've added the dry ingredients to the wet ingredients go easy on the mixing.
Watch your oven. All ovens run differently so be sure to check your oven at the 30 minute mark. The blondies are done when the edges are golden brown and the center is just barely set. The blondies will continue to cook a bit when you remove the pan from the oven so don't be tempted to leave them in too long.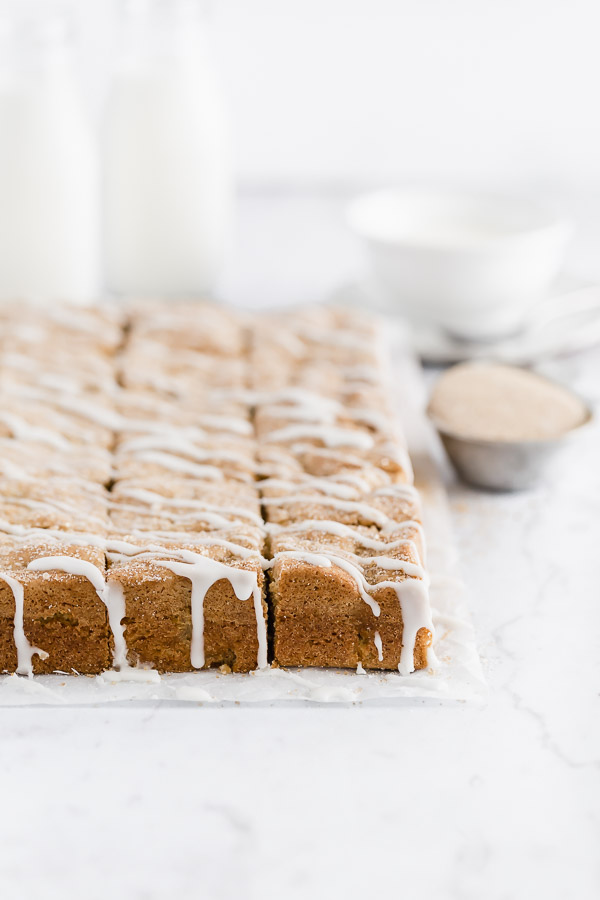 I am officially obsessed with these browned butter caramel apple blondies. Shhh…don't tell all the other blondies. I've made these three times already and after one bite you'll be hooked too. Thanks to Crunch Pak, you won't have any trouble getting your hands on crispy and delicious apples any time of year. These blondies taste even better the next day and I'm thinking you need to make a tray full of these for your Thanksgiving buffet. They are the perfect post-turkey treat!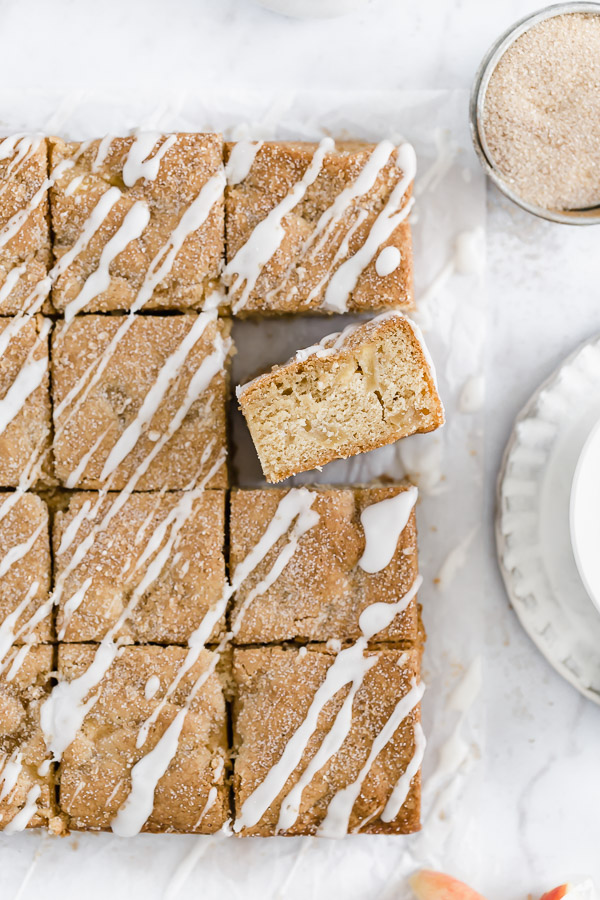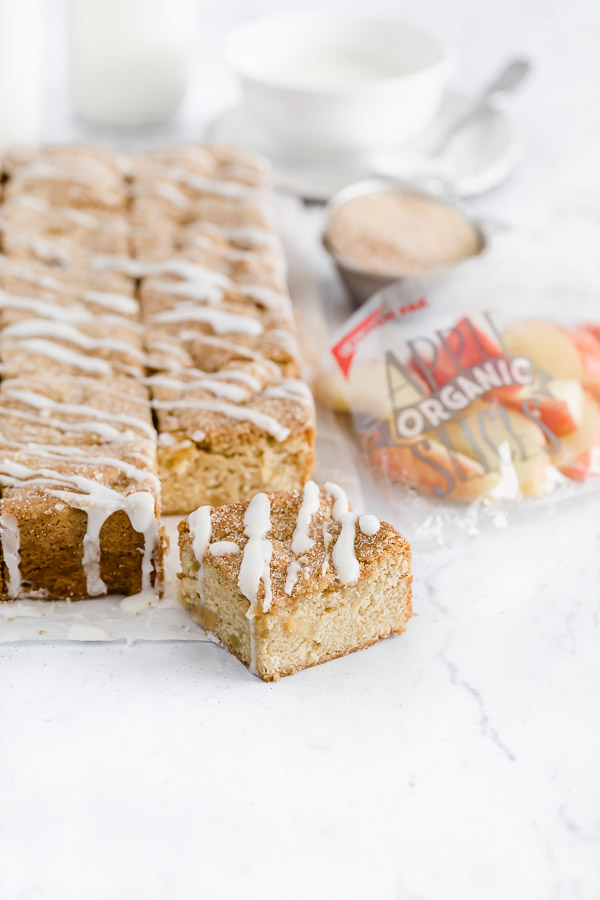 If you like these Browned Butter Caramel Apple Blondies, you may also like:
White Chocolate Macadamia Nut Brown Butter Blondies
Chocolate Tahini Swirled Blondies
Gluten Free Browned Butter Blondies