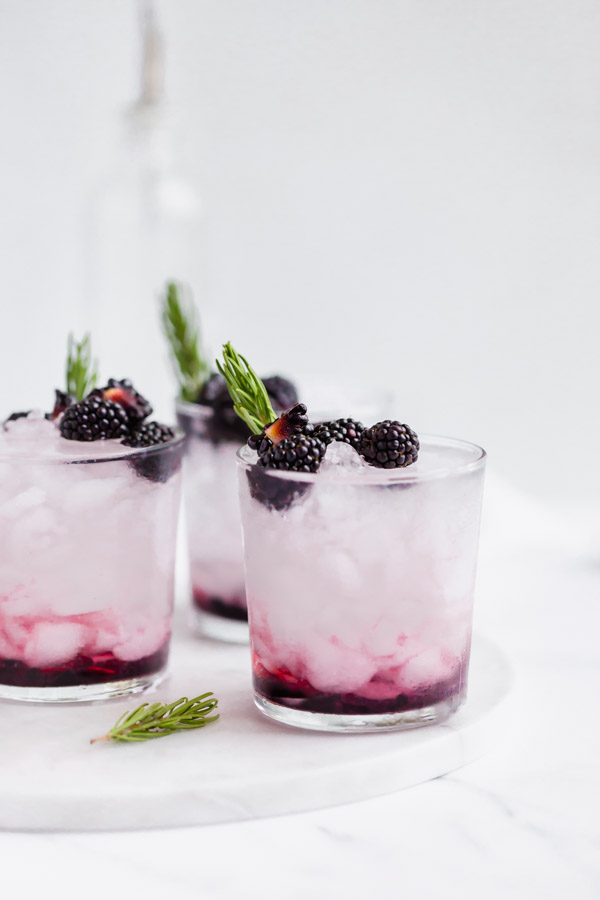 Muddled Blackberry Gin & Tonic. Enough said. This cocktail is a real head turner with it's bright berry color and I promise it's as refreshing as it is beautiful. Summertime is prime time for pool parties, outdoor picnics and evening porch sitting with a cocktail in hand. It also happens to be berry season which is my favorite season of all. All summer long you'll see me put berries in every-thang…..cobblers, ice cream, scones and of course, cocktails. I just can't get enough of them. So when I asked Mr. @brownedbutterblondie to help me create a pretty and simple drink guaranteed to be a real crowd pleaser, he knew exactly what to stir up.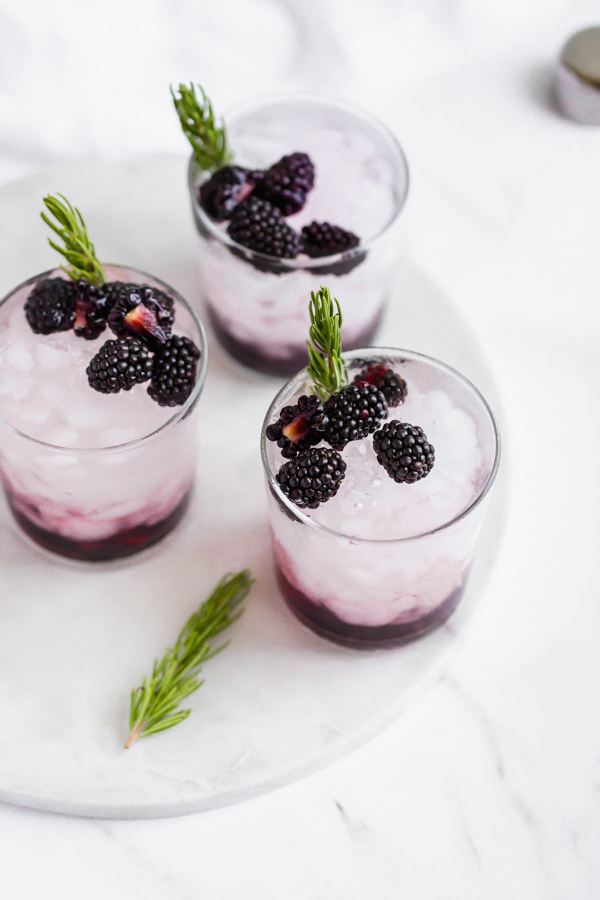 This cocktail is the perfect matchup of summer berries and the celebratory vibe of the season. My hubby is the cocktail king in our household and this Muddled Blackberry Gin & Tonic will certainly elevate your next outdoor gathering. This fruity twist on a classic gin and tonic is a winning combo that will surely steal the show at any summer soiree.  And you'll be pleased as punch to know too that there are no icky mixers or syrups in this refresher….just all natural, easy to find ingredients. Splurge on some uber fresh, juicy blackberries since the hint of berry flavor is so central to the flavor of this drink. It's basically summer, on the rocks!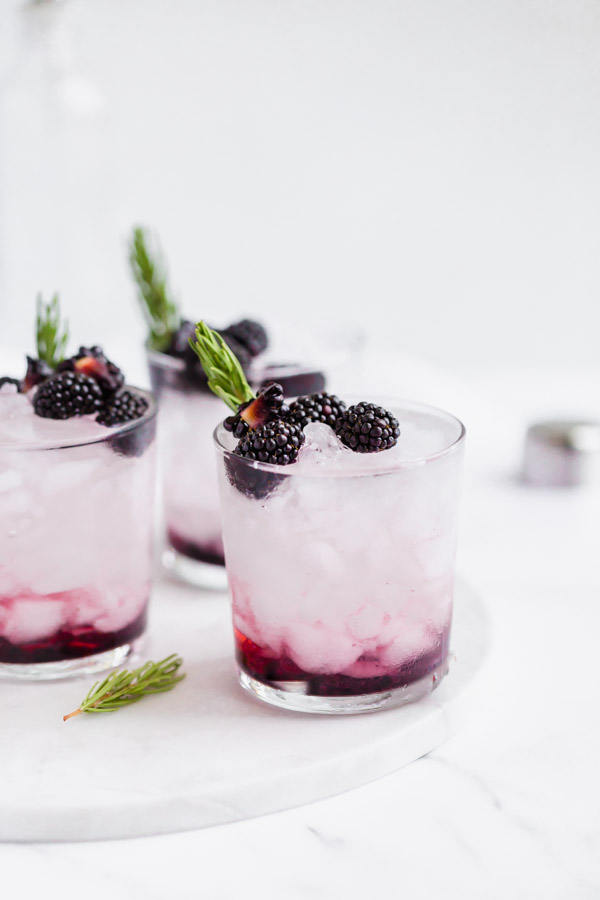 I dress this cocktail up with a sprig of rosemary but feel free to use any garnish that floats your boozy boat. Love to know if you whip up this refreshing berry cocktail for yourself or your next summer get together.  Leave me some love in the comments if you do, I always love to hear your feedback.
Cheers to summer!

*Cocktail recipe by Mr. Browned Butter Blondie. Styling inspired by the talented Colleen Jeffers at www.thegooddrink.com.