A heavenly mash up of fudgy brownie meets chewy cookie with a dash of chopped pecans and coconut flakes. These better than crack bars are a cinch to make and a real crowd pleaser.
.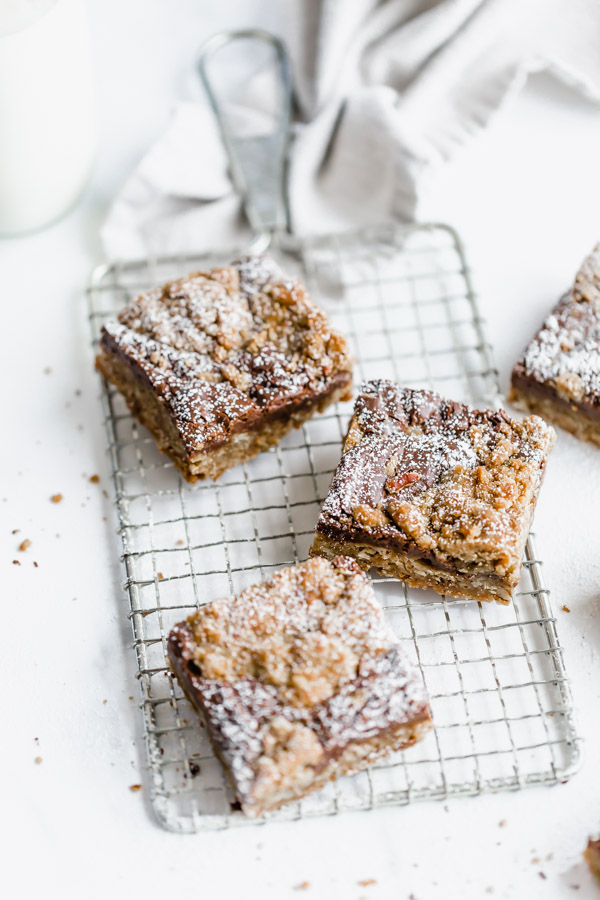 Happiest Almost New Year's my friends! If you're anything like me you're enjoying every minute of this in between Christmas and New Year's holiday fog and aren't quite sure what day it is. My most ambitious goals this week consist of getting  all the wrapping paper into the trash and vacuuming the glitter off the living room rug. All while wearing my bathrobe and new fuzzy slippers of course. It's still the most wonderful time of the year all the way up until the stroke of midnight on December 31st and I'm not one bit mad about it.
Salads and smoothies can wait it bit longer. We've got a few more days to indulge in all things butter and sugar and I for one am happy to revel in all the golden brown baked goods and Christmas cookie platters just a little bit longer. These Better-Than-Crack-Bars are just the ticket to keep your sugar rush running a few more days. Bonus points for being easy to make and with a dusting of powdered sugar they look oh-so-festive as we head into the official start of winter.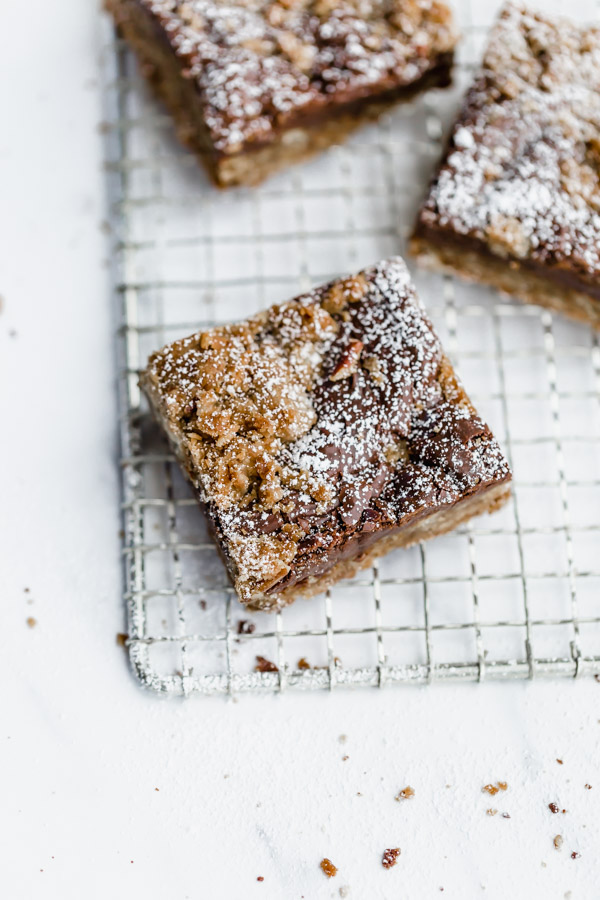 These bars are a mash up between a chewy cookie and a fudgy brownie, with a bit of coconut and chopped pecans thrown in for good measure. They are literally the best bar ever to come out of my oven and prepare to be hooked from the very first bite.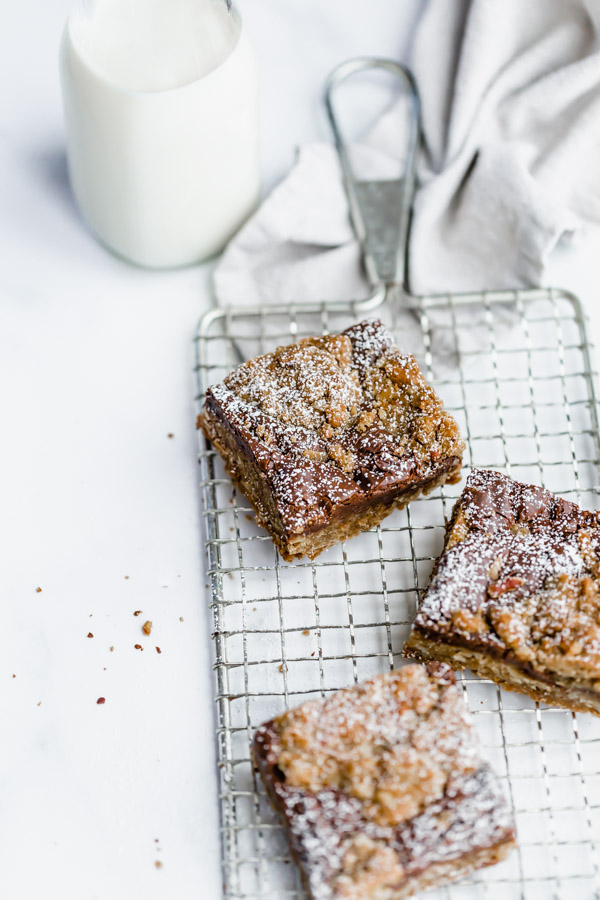 I can't think of enough adjectives to describe just how good this bar is. You'll just have to see for yourself. Go make it. Enjoy it. Share it with a friend. You'll be glad you did.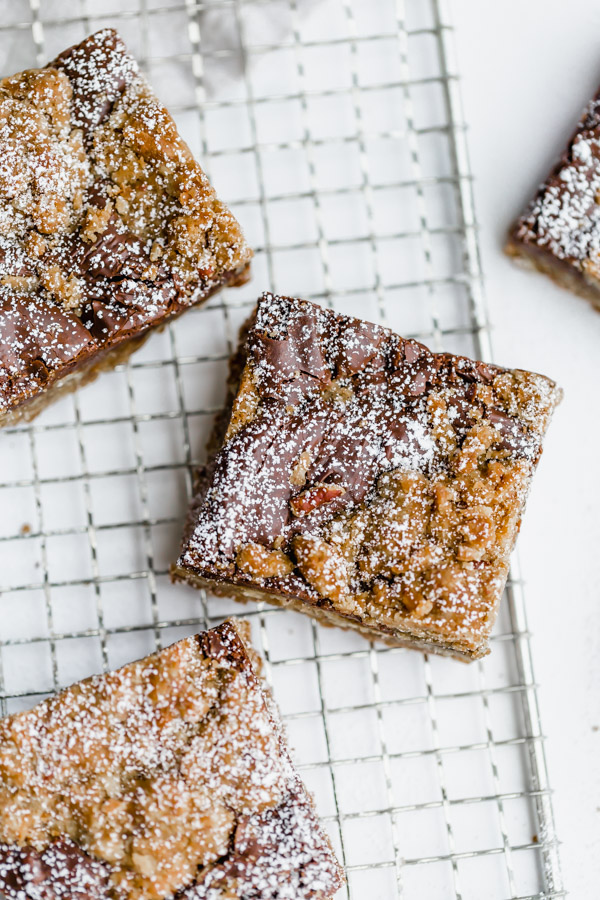 I'll see you on the other side of New Year's Eve bakers! 2018 has been the most amazing year here at Browned Butter Blondie and I am so grateful to each and every one of you for showing up here week after week to share our love for all the sugary things. Hugs and blondies to you all!
XO